In Cisco-Eagle's recent article "10 Insights on 2014 Manufacturing Trends," Jeff Owens, President of Advanced Technology Services (ATS) provided his insights on top manufacturing trends in 2014. One of the main trends he described was a result of a study ATS had commissioned through Hanover Research, which evaluated the life cycle of process automation systems. Read his insights below.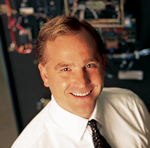 "There are two major trends that will impact manufacturing in 2014: The lack of technical skills and a large number of process automation systems nearing end of life. As the baby-boomer generation accelerates its rate of retirement, many critical skills will be lost leaving manufacturers looking for solutions that include ramped-up training, stronger relationships with technical schools and outsourcing highly technical functions such as programming and production maintenance on the most complex manufacturing assets.

The second trend emerging involves the life cycle of process automation systems. In a recent study commissioned by ATS through Hanover Research, it was estimated that $22 billion worth of process automation systems are nearing the end of their useful life in North America. The end result will be a combination of two types of investment: Investment in new systems or the repair and maintenance of current automation systems. As a production maintenance and repair company, we see a dramatic increase in our services driven by both of these trends. On the skilled labor front, we are being approached by manufacturers struggling with skill labor shortage on a daily basis. And regarding the life cycle of aging production assets, we are seeing more interest from manufacturers to implement a proactive maintenance strategy to extend the life of those critical machines."
To read other major trends industry leaders foresee in 2014, click here to view the article.